Talk
Small Projects | Recent Work
Kevin Mark Low | Architect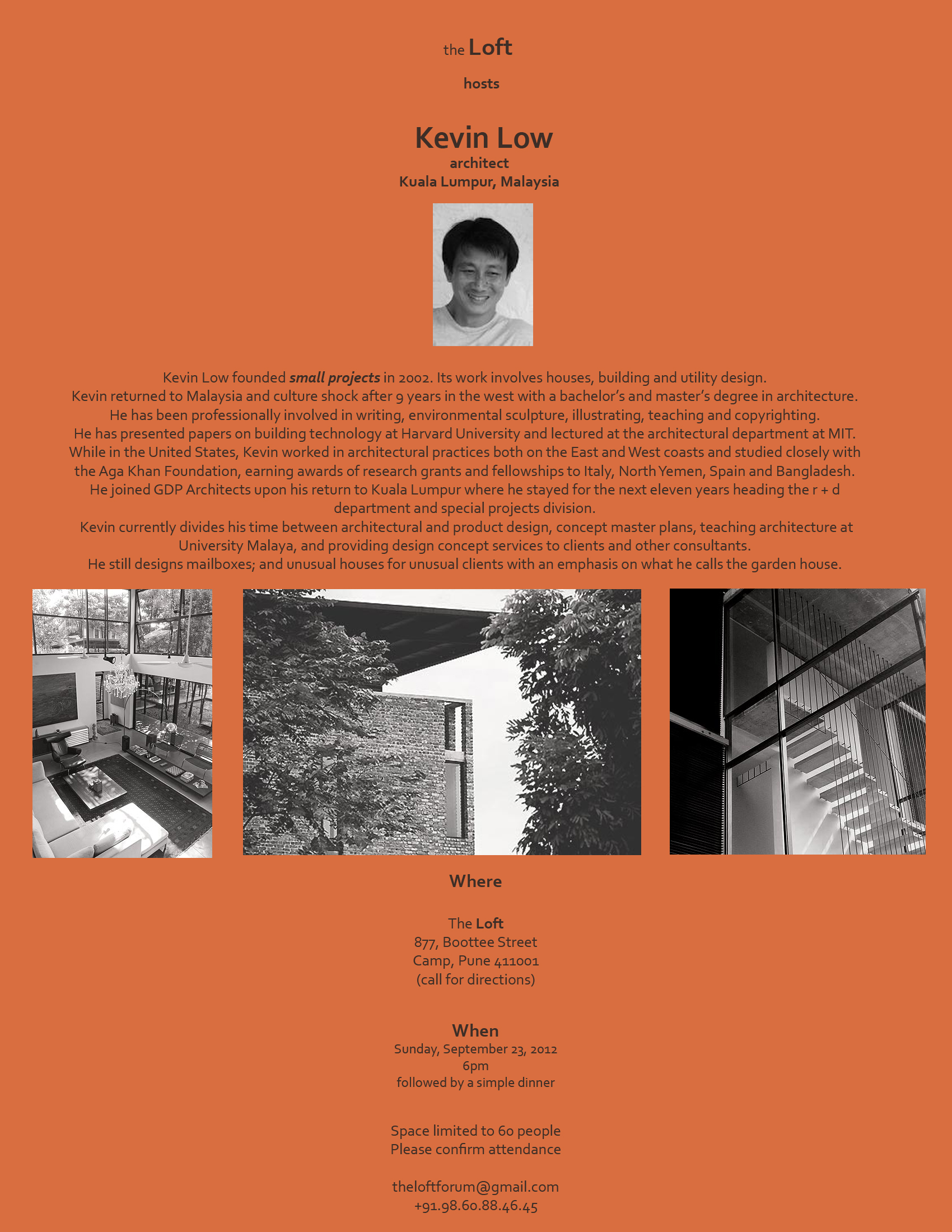 Kevin Low founded small projects in 2002. Its work involves houses, building and utility design. Kevin returned to Malaysia and culture shock after 9 years in the west with a bachelor's and master's degree in architecture.
He has been professionally involved in writing, environmental sculpture, illustrating, teaching and copyrighting. He has presented papers on building technology at Harvard University and lectured at the architectural department at MIT.
While in the United States, Kevin worked in architectural practices both on the East and West coasts and studied closely with the Aga Khan Foundation, earning awards of research grants and fellowships to Italy, North Yemen, Spain and Bangladesh.
He joined GDP Architects upon his return to Kuala Lumpur where he stayed for the next eleven years heading the r + d department and special projects division.
Kevin currently divides his time between architectural and product design, concept master plans, teaching architecture at University Malaya, and providing design concept services to clients and other consultants.
He still designs mailboxes; and unusual houses for unusual clients with an emphasis on what he calls the garden house.