Talk
Jahangir: An Intimate Portrait of a Great Mughal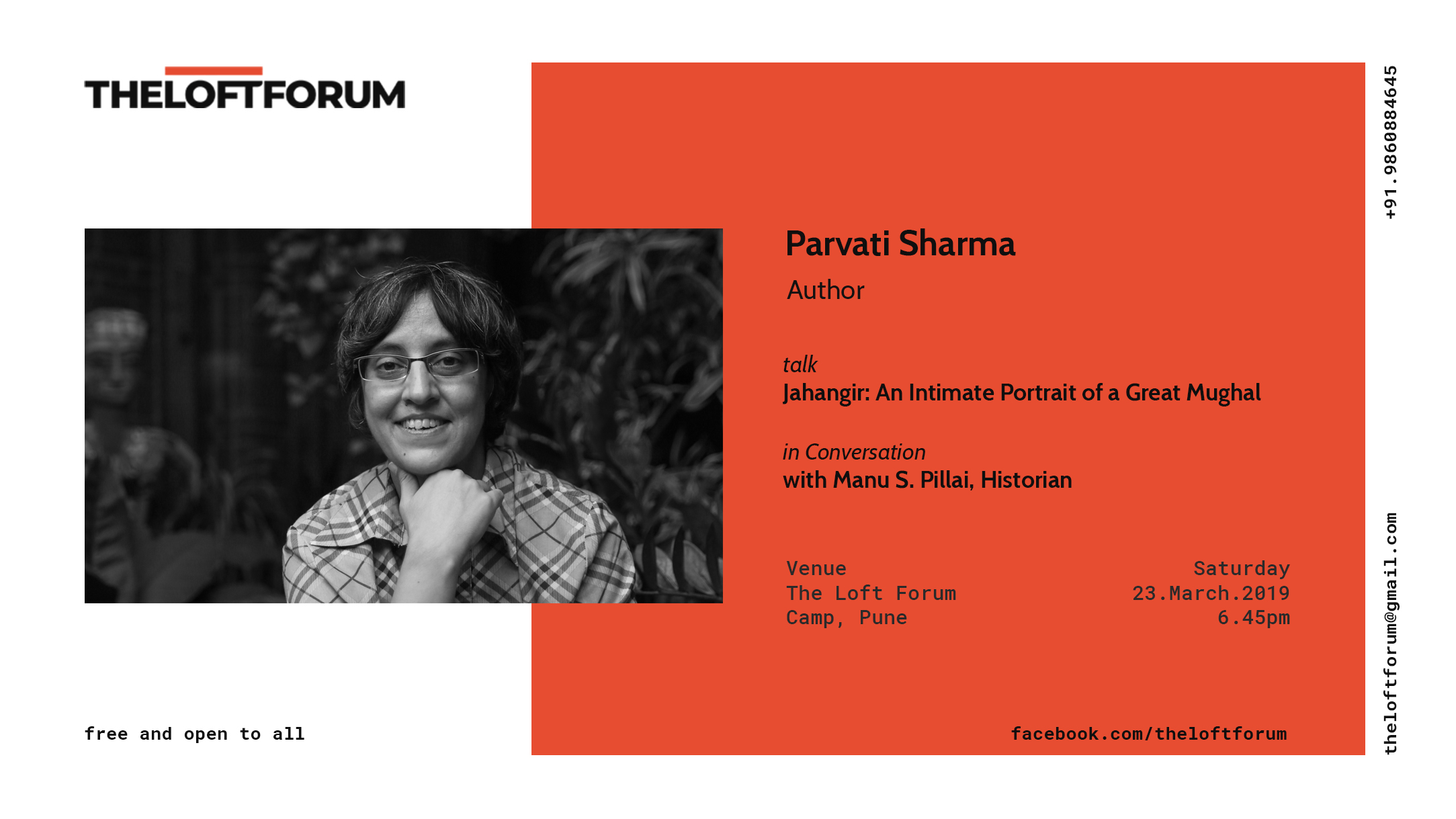 Parvati Sharma's latest book, Jahangir: An Intimate Portrait of a Great Mughal, has been described as 'an audacious, conversational history' of the fourth Mughal emperor and his times. Sharma is also the author of The Dead Camel and Other Stories of Love and Close to Home, a novel, as well as a book for children The Story of Babur. She lives in New Delhi, where she has studied English literature and Indian history, and worked as a travel writer, editor and journalist. Jahangir is her first work of non-fiction.
Jahangir: An Intimate Portrait of a Great Mughal
Jahangir was the fourth of the six Great Mughals - great grandson of Babur and grandfather of Aurangzeb - and the least known among them. His father, Akbar, transformed the Mughal kingdom into an empire, and his reign is often considered an epoch in itself. Jahangir's son Shahjahan built the tomb that Tagore famously described as a 'teardrop on the cheek of time', and was sometimes upheld as Akbar's true heir. Jahangir, on the other hand, has the reputation of a weak man, at best: an alcoholic with an eye for art and greed for pleasure, controlled by a powerful wife. But far from being a disinterested prince and insignificant ruler, Jahangir showed tremendous ambition and strength throughout his life. When his succession was threatened, Jahangir set up a rebel court in the face of the mighty Akbar himself. While he made no conquests to match his father's, Jahangir was the first Mughal to win the allegiance of the fearsome Ranas of Mewar. And, for all his reputed frivolity, Jahangir was the emperor who won his dynasty its glorious association with things of beauty and splendour - and who wrote one of the most perceptive and entertaining imperial memoirs of all time. The man who is most often defined by his relationships is here presented holistically as a canny ruler and conscientious administrator, an astute observer of human society and a connoisseur with wide-ranging interests. In this marvellous work of popular history, Parvati Sharma tells a compelling story of one of the most fascinating and undervalued rulers of India.