Talk
Stories that Connect Us
James Knight | Writer, Journalist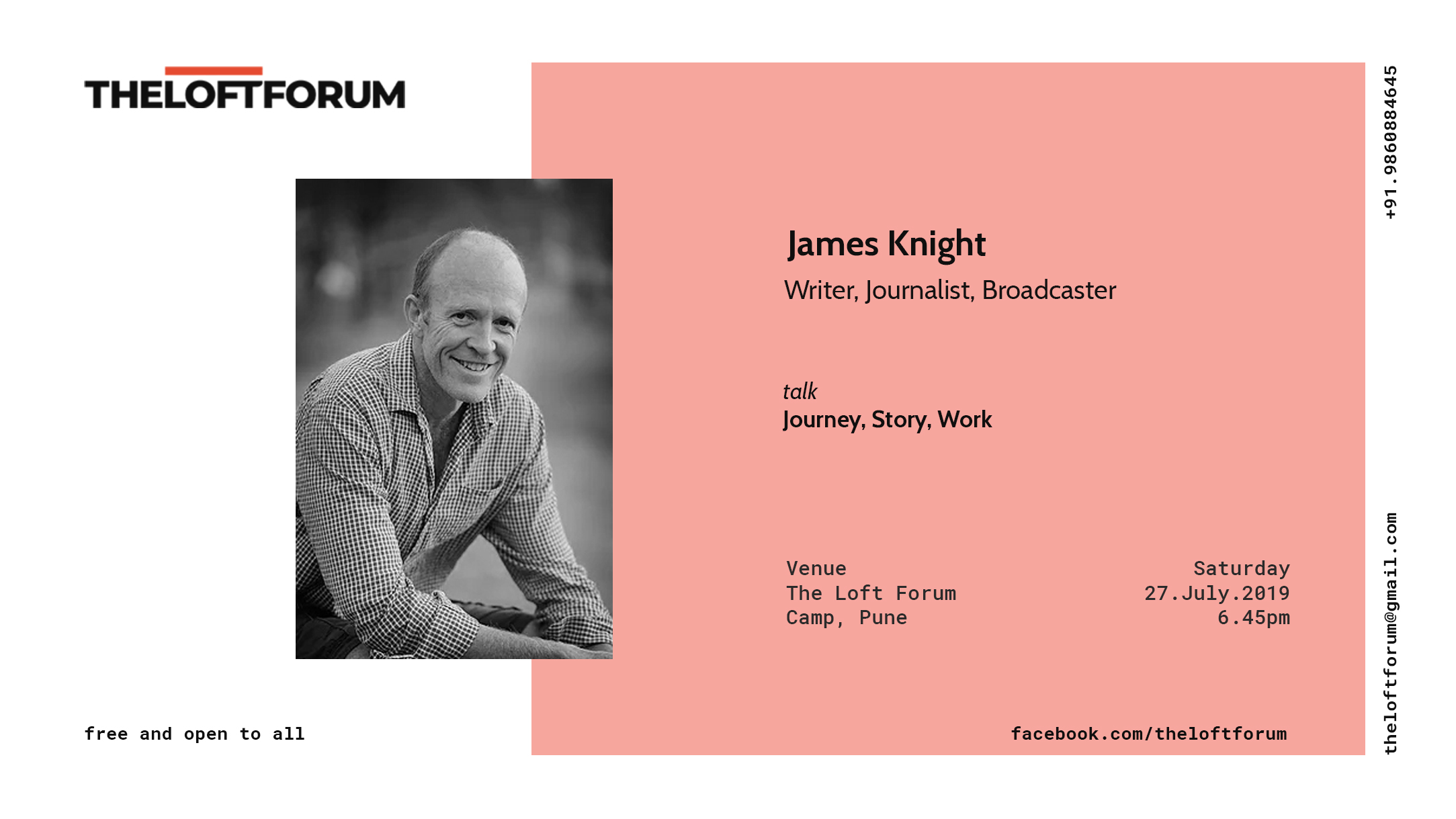 This talk, not unlike most of our talks, has been many months in the making. But the backstory of this one is worth sharing. It began with an article we chanced upon, that touched us. It was written by James Knight, Australian writer, journalist and broadcaster. No sooner had we invited him to Pune did we receive a reply saying India is in many ways his spiritual home, and that he would be happy to come. In the following months over calls and emails we planned his visit, and having just released his latest book in Sydney this week, he will be here to share his journey, story and work with us. When we asked him what he would like to talk about, he said: "I am a humanist, and I would like to talk about our common humanity."
James Knight was raised in country NSW, Australia. Beginning his career in the media as a radio journalist in 1988 James has worked in many far-flung places across the world. Time and again his experiences remind him that the people make the place; this defines his work ethos. He is privileged to meet people, listen to them, and be trusted by them to tell their stories responsibly. James is the author of more than 12 non-fiction books and his writing has been widely translated.
James' talk will cover his journey, work and experiences as a writer and journalist. It will be followed by a moderated conversation and audience Q&A.
www.jamesknight.com.au www.storyconnect.com.au
In his time here, James will be speaking to students at five local schools all across the city. This was made possible by the work of Tania Kamath, founder of the Watering Can Foundation, who graciously connected and coordinated all the various things that are needed to make it happen. Thank you Tania.