Talk
The Courtesan, the Mahatma and the Italian Brahmin: Tales from Indian History
Manu S. Pillai | Historian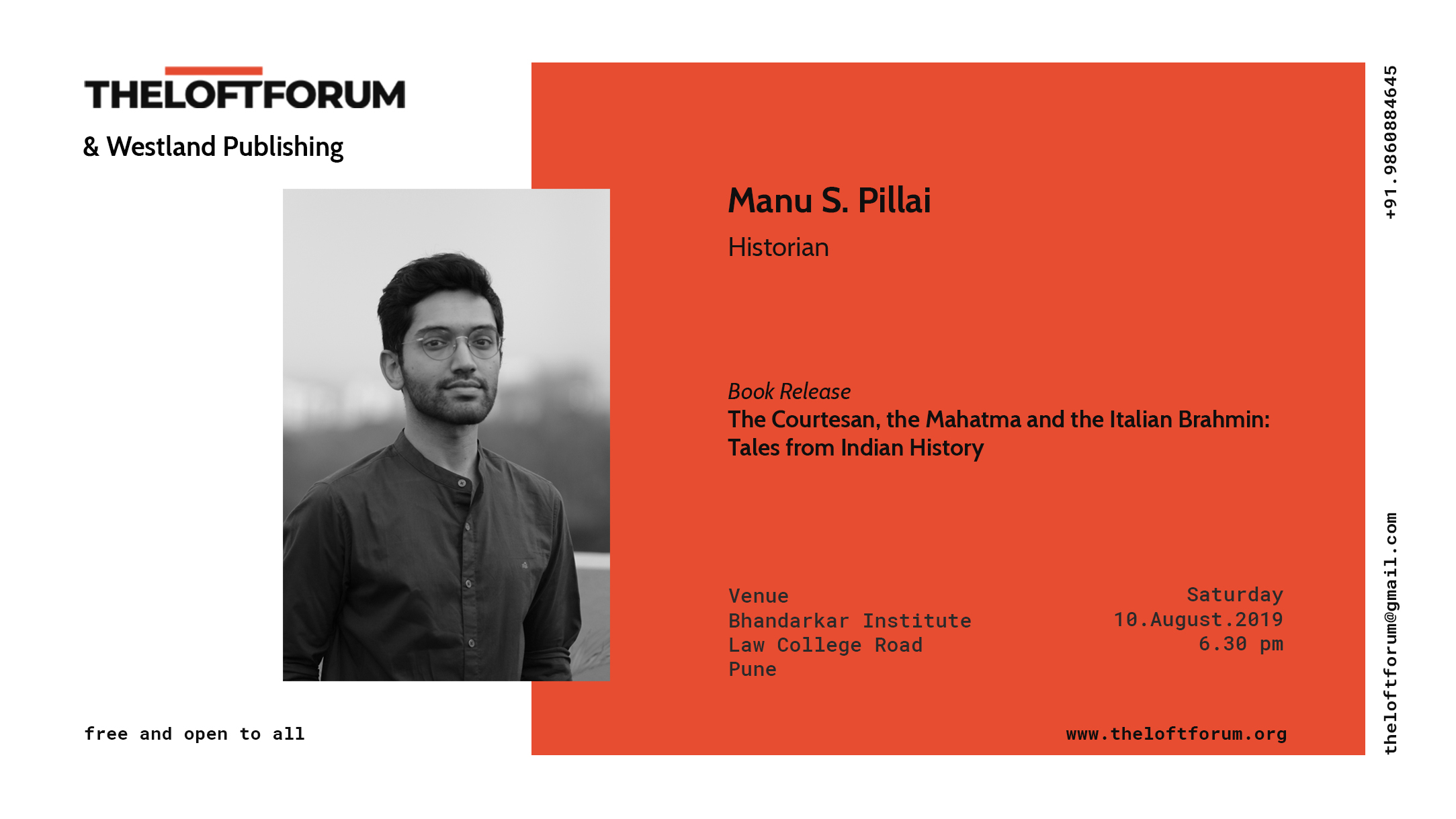 The Courtesan, the Mahatma and the Italian Brahmin: Tales from Indian History
From a Maratha prince who parodied caste to a Muslim deity in a Hindu temple; from a courtesan who became a warrior princess to another who sang for the gramophone; from a woman with no breasts to a goddess with three; and from an Englishman who venerated sacred Sanskrit to imperious Victoria Maharani - the essays in this collection open a window into India's past, and to a world of astonishing richness that it is surprising how much of it has been forgotten or expunged.
To dip into these essays is to be absorbed in India's story and reflect on the experiences of men and women whose lives were full of drama and action. We discover the advent of the railways, just as we learn about the history of Indian football; we hear of the hated Lord Curzon's love of India's monuments, even as we unravel the story of the photographer who was Jaipur's maharajah. In the hands of a consummate historian and storyteller, these men and women speak also of the concerns and perspectives of the present, showing us what was, and what might have been.
About Manu
Manu S. Pillai is the author of the award-winning The Ivory Throne: Chronicles of the House of Travancore (HarperCollins India, 2015), and Rebel Sultans: The Deccan from Khilji to Shivaji (Juggernaut, 2018). Formerly Chief of Staff to Dr Shashi Tharoor MP, he has in the past worked at the House of Lords in Britain, with Lord Karan Bilimoria CBE DL, and with the BBC on their Incarnations history series. Written over six years and researched in three continents, Manu's first book, The Ivory Throne won the 2016 Tata Prize for best first work of non-fiction and the 2017 Sahitya Akademi Yuva Puraskar. Manu is also text contributor to Serena Chopra's Bhutan Echoes (Tasveer, 2016), and writes a weekly column for Mint Lounge. His other writings have appeared in The Hindu, OpenMagazine, the Times of India, Hindustan Times, and other publications.
Manu is an alumnus of Fergusson College, Pune, and is currently enrolled as a PhD candidate at King's College London. Read more about Manu on his website and follow him on Twitter.